Crushing is an essential part of the converting process, ensuring the glue tab and fourth panel come together as a cohesive joint that doesn't have a height that exceeds the other panels of the folded box, creating a "football shape" effect.
Some machines, by design, incorporate the crushing process into the primary scoring section, necessitating a combined male/female crusher-scorer tool combination that serves to both create the glue tab crease and crush the glue tab. Other machines have separate crushing sections or utilize pull collar stations as crushing sections.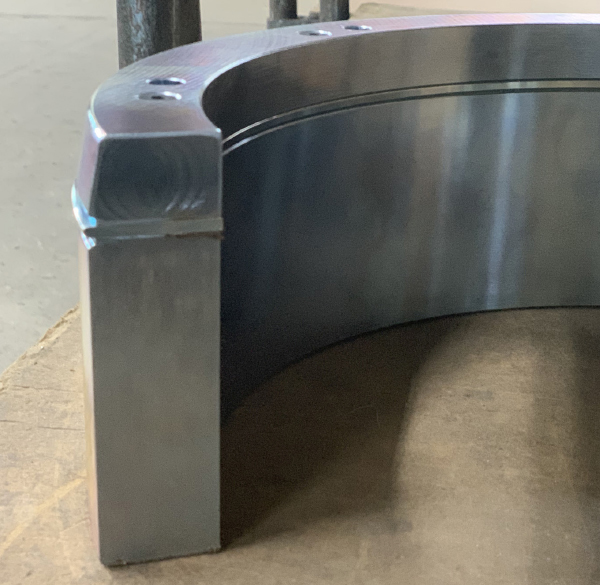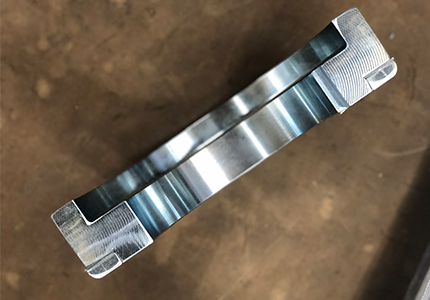 ---
MANUALLY SET CRUSHERS
Manually set crushers function like pull collars but are designed to crush the glue lap and fourth panel. They feature single-screw-release style clamping and must be set in relationship to the other heads in the setup.
CRUSHER-SCORER TOOLS
Some machines call for a multi-purpose crusher-scorer tool. The creasing profile should match the profile of the other scorers on the scoring shafts but with a raised area on the outboard side for crushing the glue tab. The mating female creaser anvil tool will generally have wide area of bonded polyurethane.
CRUSHER-TRIMMER TOOLS
Another multi-purpose tool is a head design to both crush the fourth panel and hold a trim knife for trimming the fourth panel.
YOKED CRUSHERS
Yoked crushers function like manually set crushers but have the added benefit of either being toolless (no tools required to position them) or may be yoked to other scorers or slotter heads in the equation that ensure are positioned quickly and accurately. Alternatively, yoked crushers they can be computer set.
---