Sauer System attachment heads, known throughout the industry as "Sauer Heads", allow for a flexible system of rotary die cutting on printer-slotters and flexo folder-gluers not equipped with a die cut section. Sauer System pioneered attachment heads in the early 1960s and continues to manufacture the finest available heads.
The typical components involved in an attachment head system are the upper T-slot heads, dies (or "holders") that mount to the T-slot heads, and Anvils that accept the cut. Common applications include hand holes, vent holes, tear tape cuts, and five panel folders, but custom designed dies are commonly used as well.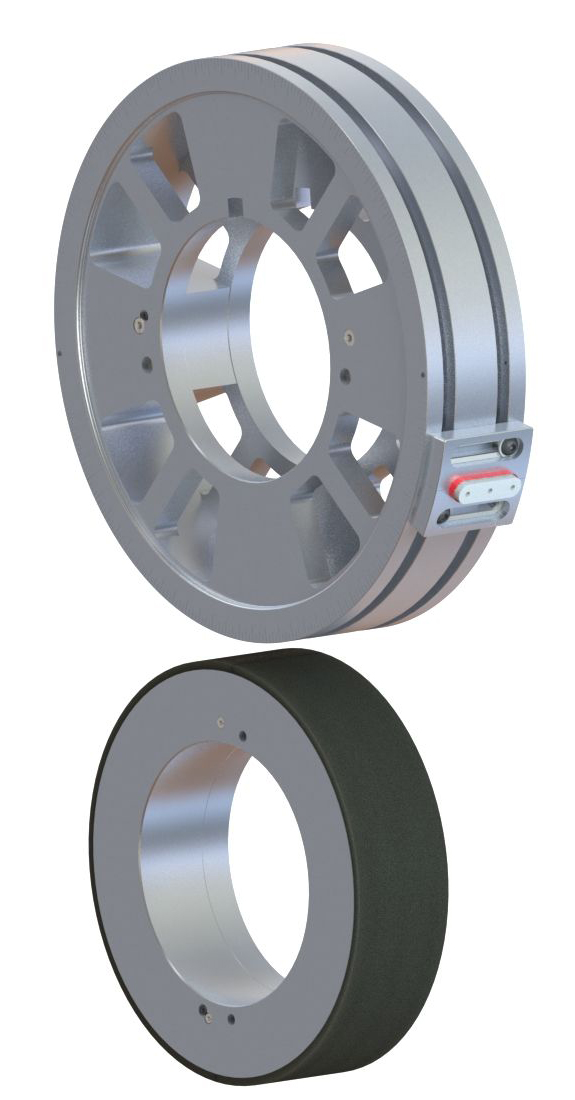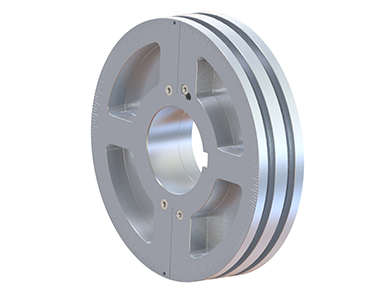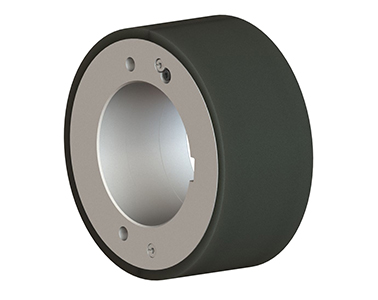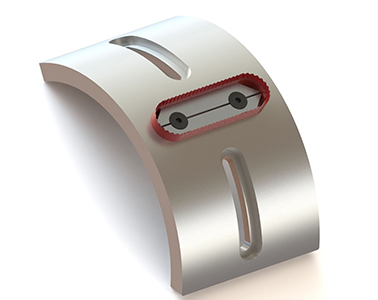 Quick set-ups are assured by Sauer System's Kam-Lok mechanism which provides easy installation, removal, and repositioning of the heads. Heads can be installed or removed in a matter of minutes and loosened for repositioning on the shaft with a quarter turn of a locking screw.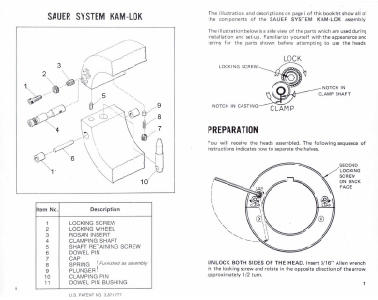 Kam-Lok Booklet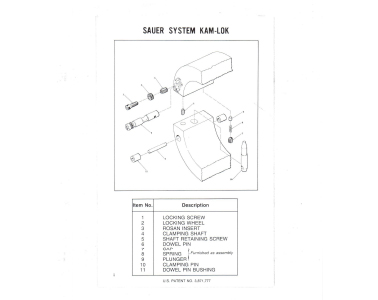 Kam-Lok Exploded Diagram
Whenever possible, Sauer attachment heads are made high-grade aluminum to lighten the parts and ensure easy installation and removal.