Slitting and trimming often creates long scrap pieces that have problems entering and exiting the waste chute properly.
Sauer System scrap chop tools cut this scrap into smaller pieces that are more manageable. The tools include a male hub designed to hold replaceable knives that runs against a female polyurethane anvil.
Scrap chop tools can be mounted on either the slotting shaft or scoring shaft and are available in yoked and manually set designs. A variation is also available for floor slitters.
Another common problem, especially noticeable during high-speed applications, is long glue tab scrap creating issues. Sauer System offers a variety of dual cut glue tab knife holders with knives on various centers to held chop glue tab scrap into smaller pieces. For more information on glue tab scrap chopping tools, see Glue Tab Cutting.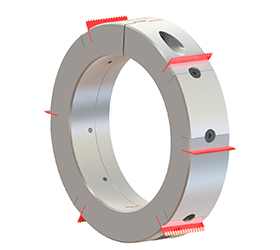 Manually Set Male Scrap Chop Head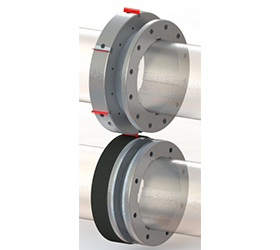 Scrap Chop Tools in Action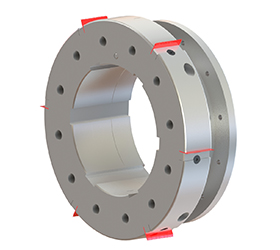 Yoked Male Scrap Chop Head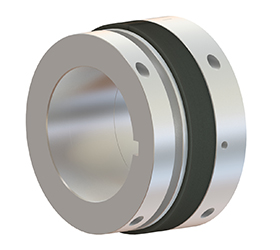 Yoked Scrap Chop Anvil
---