Upper and Lower Split Glue Tab and Slotter Heads
Sauer System offers a complete line of split upper and lower glue tab and upper slotter heads for all current Latitude flexo folder-gluer models. Upper heads for PP2 and PP3 models feature replaceable hardened tool steel yoke wear plates. Lower heads are available as assemblies with slotting blades and slot spacers installed.
Heads can be sold individually or as a complete set. Indiviudal heads integrate with other OEM heads. Installation, including removal of existing head or heads, is availlabe for as little as one individual head or a complete set.
Every head is manufactured to Sauer System manufacturing specifications, which meet or exceed OEM tolerances, from Dura-Bar® Continuous Cast Iron Bar Stock. This defect-free material offers superior characteristics that help reduce maintenance issues such as shaft galling.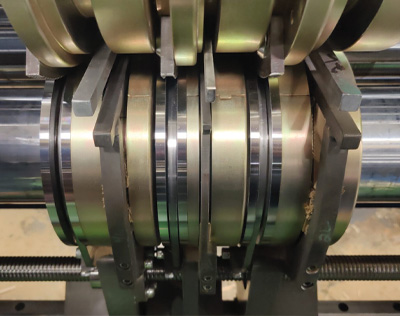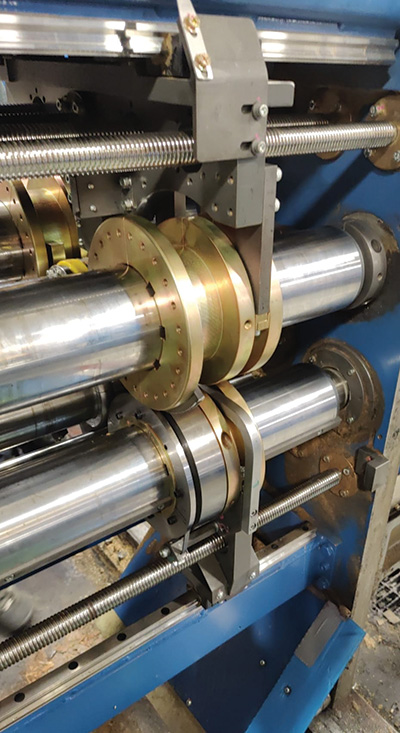 Split Head Features
Split Design
Manufactured from Dura-Bar® continuously cast grey iron
Bore tolerances and design features enhance sliding properties
Stringent face runout tolerances
Plated for longveity and to prevent corrosion
Multiple working keyways
Conforms to OEM width specifications for panel minimums
Head Installation and Solid Head Removal
As part of a complete upgrade offering, Sauer offers removal of as few as one, and as many as a complete set, of heads, along with installation of a new split head.
Sauer technicians bring tools with them including custom saws to ensure head removal is completed in a timely manner.
Glue Tab Cutting Tools
Sauer System provide glue tab cutting tooling for all models of Latitude flexo folder-gluers. Both steel-to-steel knife holders and complete soft anvil systems are available.
Steel-to-Steel Holders
Sauer steel-to-steel knife holders feature shorter clamp blocks and stronger retaining plates than OEM versions.
All components manufacuted domestically
Dual cut and single cut versions available
Compatible with OEM tab knife and polyurethane shock pads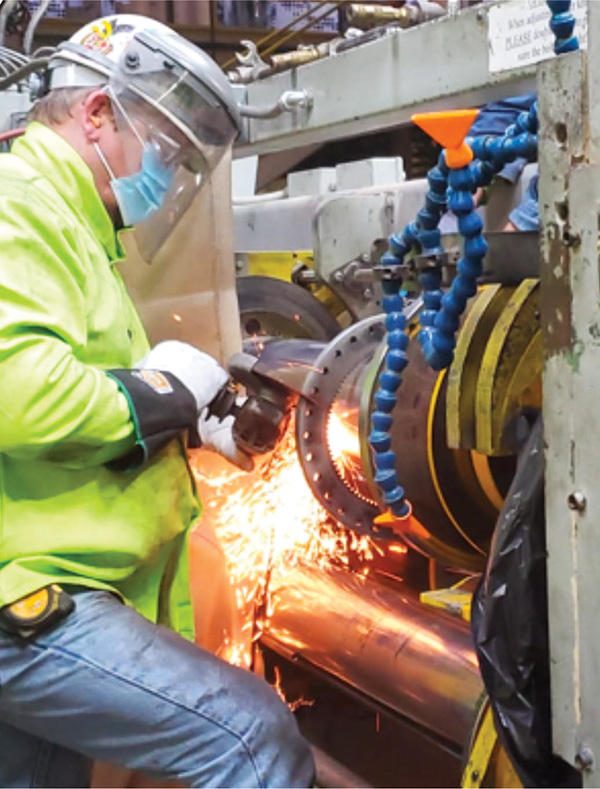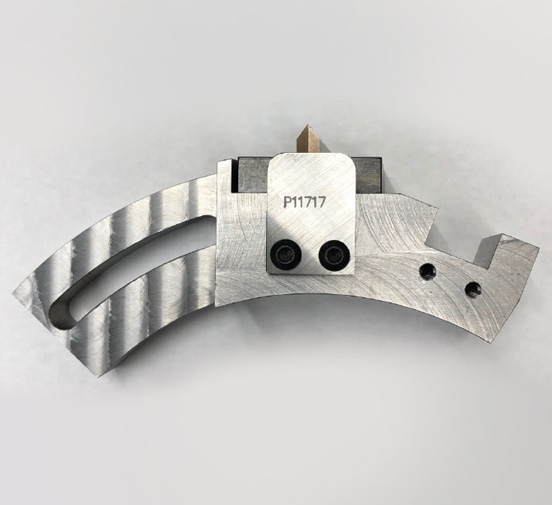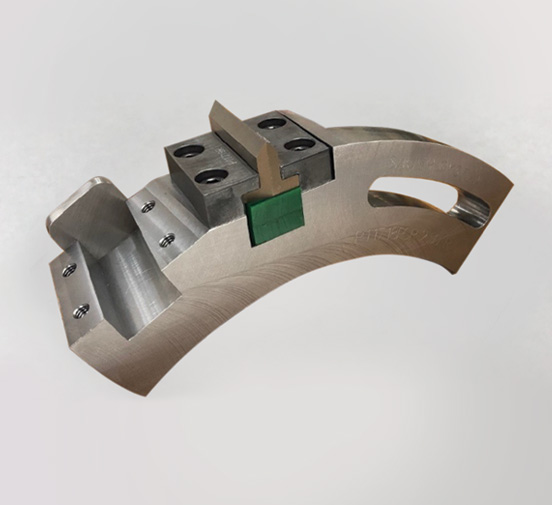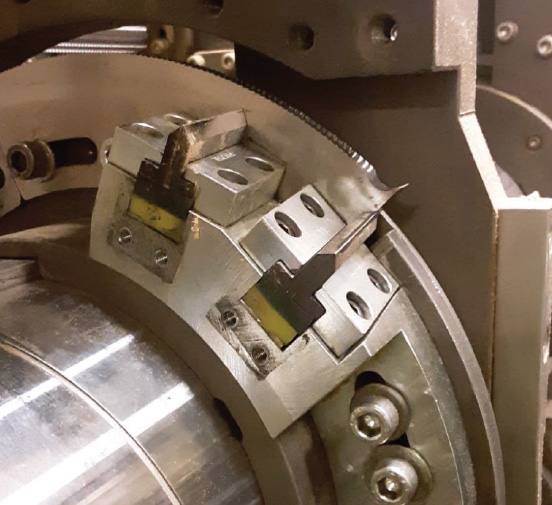 Soft Anvil Conversions and Systems
Sauer System offers soft anvil conversions that reduce damage to the machine, noise and operator frustration.
Dual Cut Advantages
Glue tab scrap issues are reality. Sauer System offers a dual cut tab knife holder for all models of Latitude flexo folder-gluer with knives on 2.50" centers. The dual cut holders dramatically reduce scrap issues. In addition, they feature a more durable design with shorter, heat treated clamp blocks.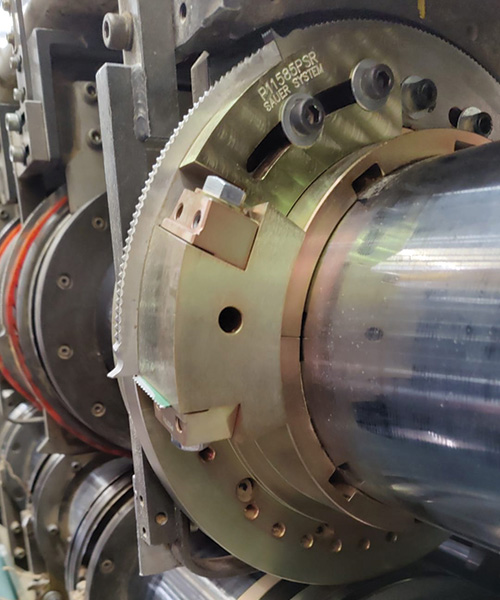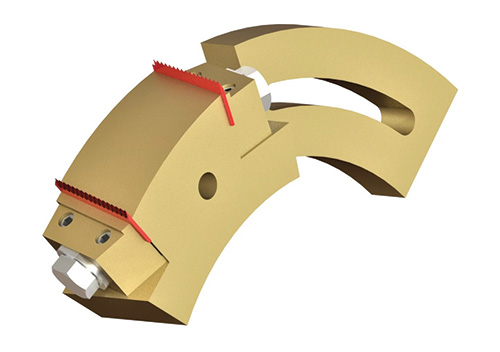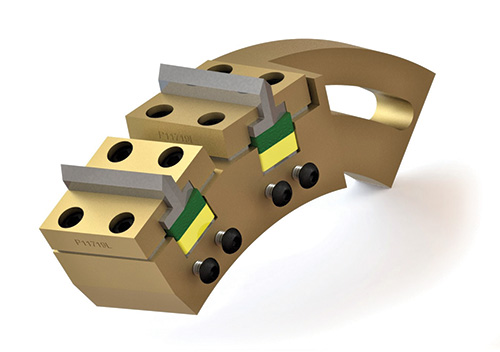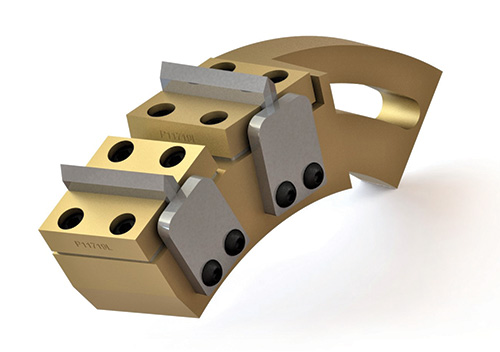 Creasers and Precreasers
Sauer Systems offer industry creasers and precreasers with proven, industry-leading profiles. Maintaining and replacing creaser and precreasers rings and heads on a regular basis assures optimal score and fold quality.
Benefits
Reduced rolling scores
Reduced liner fracturing
Improved gap control
Improved folding
Increased productivity
Reduced waste
Uses existing female score anvils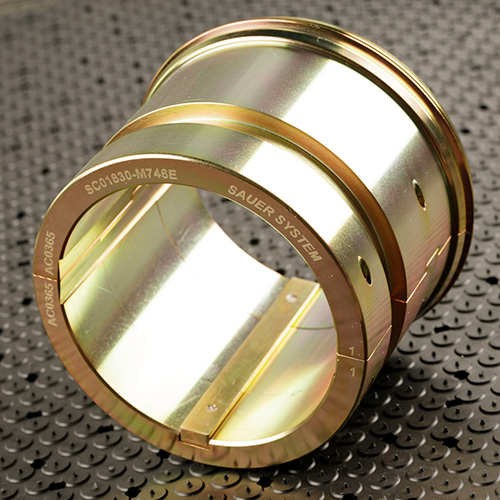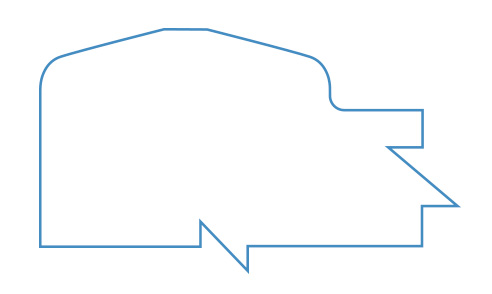 Precreaser Profile
Sauer's proprietary precreaser profile features sloping shoulders and a empirically tested specific width flat area for optimal precreasing and board conditioning prior to primary creasing.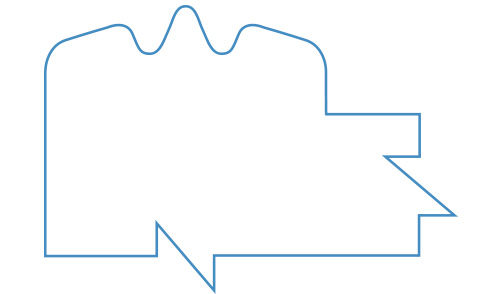 G3 Creaser Profile
The G3 scoring system was specifically designed to improve scoring and folding when converting recycled board and other challenging materials. The result is improved folding, a reduction in manufacturer's gap variation and a higher quality finished product.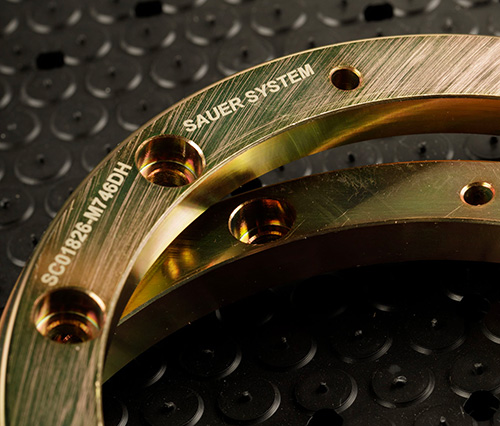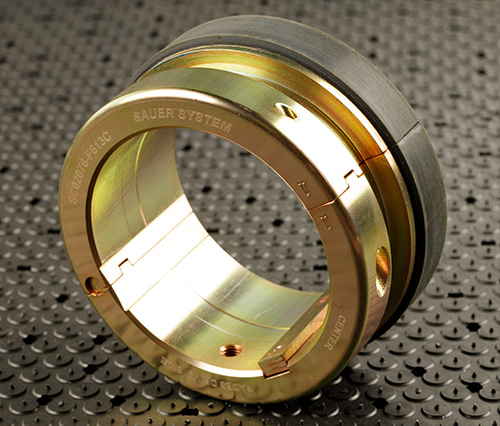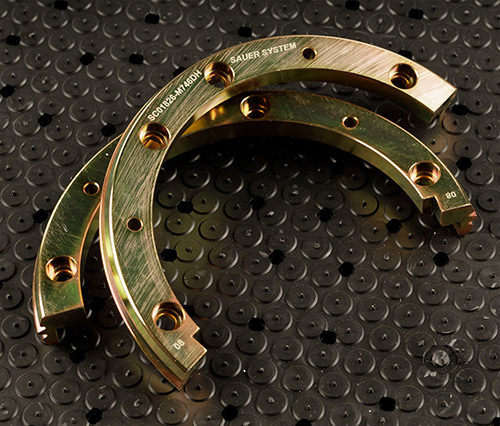 Pull Collars, Scrap Chop Tooling, Base Heads
Sauer System offers a complete line of Latitude tooling, including but not limited to: yoked pull collars, yoked creaser and precreaser base heads, trim knife hubs, scrap chop heads, yoke wear plates, slotting blades, slot spacers. All Sauer tooling solutions are plated.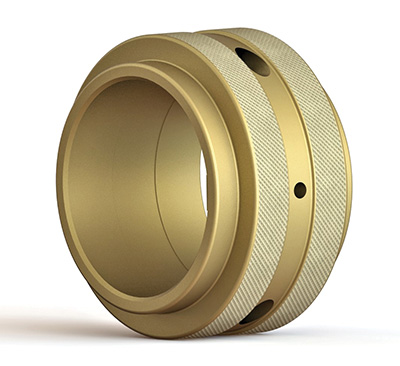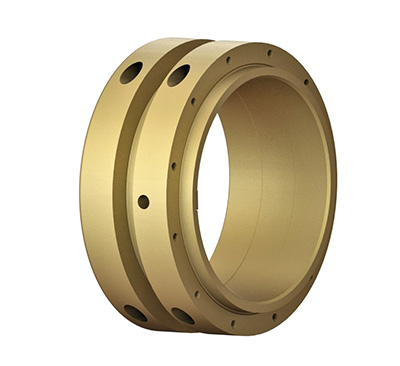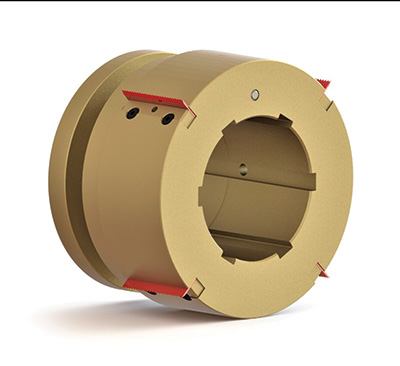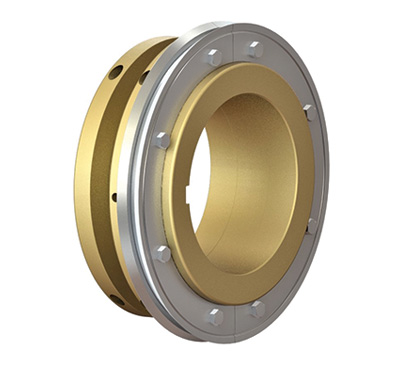 Yoke Blocks
Sauer System offers a complete line of composite yoke blocks machined from a fiberglass-based surface-abrasion resistant material. Sauer yokes are 100% interchangeable with OEM metal and composite versions and have proven to outlast all available market solutions. Refuse to compromise. Switch to a domestic source for your critical yoking needs.
Proven superior alternative to OEM materials
Minimal heat generation during production
Available from stock for immediate shipment
Reference by OEM number or position in the machine
Manufacuted domestically
Installation available upon request
Sauer yoke blocks feature springs that are glued into the block so they won't fall out during installation.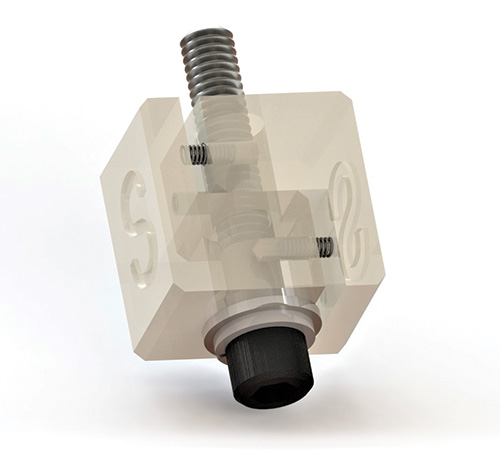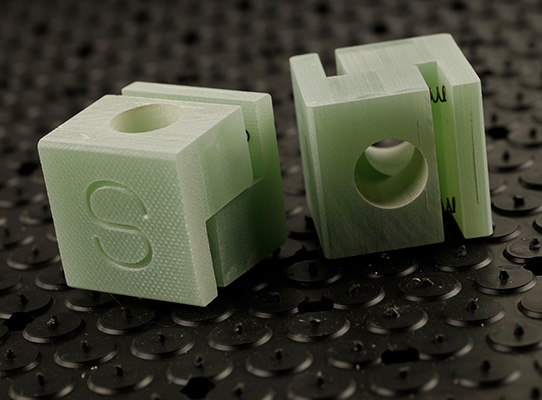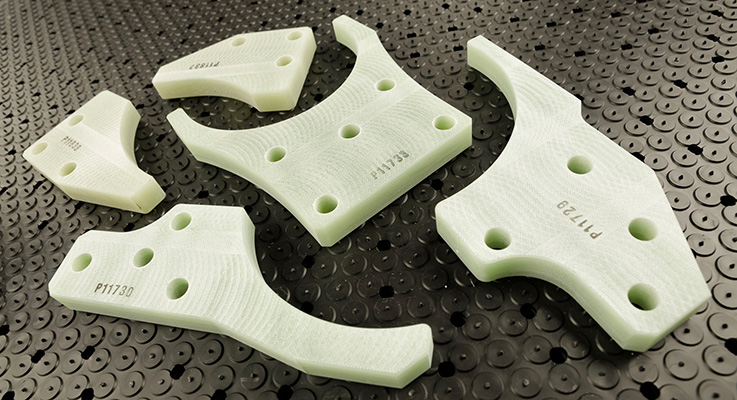 Hold-Down Roller Eliminator (HDRE)
EVOL flexo folder-gluers utilize a series of hold-down rollers as the primary means of controlling sheets as they travel through the folding section. Spring-loaded rollers apply downward pressure on the folding belts and sheets as they transition from the die cutter to the counter-ejector. Over time, the rollers wear out and fail at different rates leading to uneven sheet transfer, folding issues, twisting and skewing, and eventually jam-ups. The roller issues create downtime for maintenance and high replacement cost.
Improved concept
Sauer System provides the HDRE: a solution that eliminates the hold-down rollers altogether, instead replacing them with a spring-loaded, self-adjusting assembly.
HDRE Advantages
Improved sheet control through the folding section
Reduces potential failure points
Reduced maintenance requirements and costs
Reduced crush due to larger surface area contacting the belt
Reduced dead spots where sheets can lose contact with the belt
Handles all board grades without adjustment
Even pressure from side to side to reduce skew
Fast installation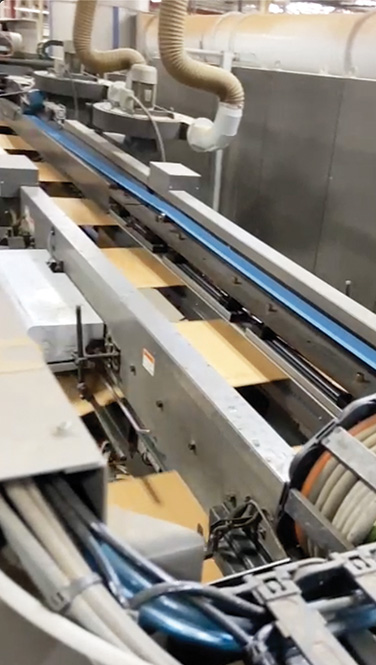 Hold-Down Roller Eliminator